THE HOT ROAD

After leaving Olloix and the energising cool of the gorge I found myself in the hot middle day and a fair strech of walking along the road. I soon found out that walking on the tarmac isn't much fun, and really began to wonder if I hadn't bitten off more than I could chew. My legs were aching and it really was particularly hot. One blessing was that the road was fairly level and ahead of me always the grand view of the Massif.
Along this strech I saw two eagles hanging out with each other circling around. I also saw two very different types of cross:

Anyhow I kept on going and got through the little village of Les Arnats, which was an intensely rural affair. I was shocked when a huge dog jumped out at me from behind a dustbin, but he was friendly and he seemed to wonder what I was doing there. I came across a couple of locals who were having a chat across the street, dogs came and sniffed around me. I offered them a muted "bonjour", but who was I kidding? I didn't belong there, I was just some off the track rambler in the low season with a bit of sunburn.

...

just a mirage

As i left the village I saw a field full of cows. They were so convincing that it seemed to me that if I reached out and tried to touch them they would really be there, but I didn't waste my time on that, I knew it was the heat getting to me.

---

However, I didn't have to go too far before my spirits were lifted. I made my way down into the next valley and found it was time, sooner than anticipated, to leave the road behind and take a footpath up into a forest. I had certainly learnt my lesson, even though the idea of walking along the road can sometimes seem appealing when trudging over difficult terrain, in reality the constant footfall onto hard tarmac takes its toll, and all in all it isn't great for one's spirits either.

As i reached the top of the climb into the forest I had another look at the map, and I realised that with a little tinkering with my route I could go and investigate some places of interest. These places prooved to be one of the highlights of the day.

To find out more

click here!
Powered by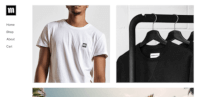 Create your own unique website with customizable templates.