07-04- 2014
So here I am in Brighton.... why? you might ask, it's a question I've been asking myself. I came down on Sunday 23rd of March. The plan was that while my good friend Sol was away travelling for a few months I would come and stay here. I had enrolled to do a CELTA course - a four week intensive course where one learns the basics of teaching english as a foreign language. On that Sunday I met a man in a bar and he had a very frank inquisitive manner. He asked me if I was happy with where I am in life and as I was buoyant with confidence I assured him that I felt I could deal with anything life could throw at me. These words have been haunting me ever since, as I have encountered a few difficulties so far. Sol left on the Monday morning and I was immediately thrown into difficulties as I tried to get into the flat. Here on the left you will see the keys I need to get into the flat. There is a red plastic beeper key, then a further two yale locks inside the building. The first yale lock was my stumbling block. I just didn't have the knack of opening the door. I had to ring Sol, who was on the bus to Heathrow, and he said that it definitely worked and that I should just keep trying. So eventually I worked it out, once you know that the keys definitely work I just had to keep trying. It turns out that to move the lock the key needs to be just a little bit out of the keyhole, and you have exert a little upward pressure on the door handle. Now I know this I bear no lasting grudge toward the door.


Anyway, all was going well for the rest of the day, I went down to the college and wrote them out a cheque to cover my course fees. However, later on that day there was a truly unexpected development. The college emailed me and told me the course had been cancelled, and now as I write this, even though I have now become adjusted to this reality, I still feel a little anger toward the college. Firstly the manner in which they let me know, the way in which they had never warned me that cancellation was even a possibility, how they knew I had moved down to Brighton - and sorted out accommodation - specifically to do this course, and how they now seem to think the whole matter is closed with no offer of recompense.
---
The college, here seen in all its glory on the right, did offer some explanation, and I believe them that when they tell me that this cancellation was a freak occurrence, and of course, I could have a place on the course the next time they run it, but to be honest I went down there to take this photo and when I was there I just knew in my gut that it wouldn't be possible for me to go there and study.
This course is a course about learning to be a good teacher, a skill which surely involves a degree of pastoral concern for the student, I think in this respect they have failed me. No offer of compensation, no further communication and a total lack of empathy for my situation.
Strong words indeed, though I think appropriate, but the main thing for me is not to carry these thoughts and emotions around with me but to ask myself:
What is the universe trying to tell me here?
---
Powered by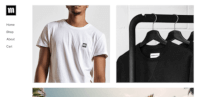 Create your own unique website with customizable templates.