My Trip to Sancy



Every 24 hours or so, under the cover of darkness, one day changes into the next, and more often than not we humans are asleep. However sometimes we are not asleep, and if you listens carefully you might hear the days changing, because they cannot change without the help of the wind, and even on the stillest of nights there will still be some movement of the air breathing in the new day.
I tell you these things for just a few days ago I didn't know these things myself and I think it something worth sharing. If you look in the photo above you will see the place where I learnt these things, for in the night I heard the rustle of air (tents are especially good places to hear these things) and I knew that the next day had arrived. I was finding it hard to sleep as, to be honest, I hadn't quite got pitched at the best spot and I realised I had to swap ends half way through the night as, let's be clear, it's no good trying to sleep with your head down even the most gentle of slopes. So i wasn't sleeping well, but also I wasn't sleeping because I was excited about the next day and doing some walking in the hills just east of the Massif de Sancy.
In the photo you can see my car and tent but the campervan in the background was nothing to do with me. I was staying at a campsite called Le Viginet, just east of the town of St. Nectaire.
Anyway, much to my relief, the dawn eventually came and I was able to have my breakfast, I had some porridge and then some coffee and after getting everything else sorted I was able to set off walking and it was only just gone seven in the morning. I have to say it was a beautiful sunny morning, but this was no surprise as I had kind of planned my trip around the weather forecast.
I had bought a map of the area, a bit like the British Ordnance Survey maps but the scale is at 1:25000, so very clear and close up, after studying the environs I decided on walking roughly north east toward Puy d'Olloix, a well defined peak about ten miles from the Massif and, at 1002m, I hoped to get good views of the mountains to the west.

---

Well I didn't have to walk far before I could get a good view of the mountains proper. I think in this photo you can see them, but the contrast with the sky is not too clever.
To be honest I had seen the mountains briefly the evening before as I was driving down, but as every driver knows trying to appreciate the scenery whilst adhering to the laws and by-laws of the road is one job too many - I wouldn't want to find me and my car wrapped around a tree-trunk! But, yes I had seen them briefly, I had come off the motorway, and was sauntering up the hills and suddenly I turned a corner and saw these distant snow covered peaks, it was a genuine thrill, especially for someone who had grown up in one of the flattest parts of Yorkshire, but it was clear to me that I ought to concentrate on the road, not just for the sake of me - but for other road users as well.
Anyhow I was glad that I could get a good view. I had had to walk west to St. Nectaire, and after a brief loss of bearings I had found the planned route north east, and after leaving St. Nectaire I found I had a fairly steep path to follow. After climbing for a while I came to a road
and there was a very strange looking man there, I took a photo, but afterwards I couldn't find the shot, maybe one day it will turn up.
I kept on walking and I found myself on a plateau. It was pleasing to see that even up here, at around 900m, the farmers would grow a cereal crop, presumably barley, if conditions allowed it.

I must say that arable cropping didn't really seem to be the norm round here, and of course, how could St. Nectaire produce its famous cheese if there weren't a plentiful supply of milk flowing sweetly from the udders of cows?
Powered by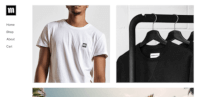 Create your own unique website with customizable templates.