March 2015...
Well folks, I thought it high time I updated my "blog" to keep up with the latest developments in my life, and guess what..... I've been to Ireland, and it was amazing! It truly is a land of wonder.

Ireland is a small country and a proud republic, it is also an island, which is quite apt. It certainly punches above its weight on the international stage, as it is famous all over the world for the things that it does. I've never been to the USA, but apparently most people over there claim to be descendants of Irish or full to the brim with Irish blood. And who can blame them, if I had just a drop of sweet Irish blood in my veins I'd be quite happy myself.

It was the middle of winter when I arrived and the mountains were steeped in snow, and icy winds were blowing in. The prevailing weather systems are from the west so Ireland, or 'Eire' in the native tongue, bears the full brunt of the Atlantic ocean. The ocean brings in wave after wave of water, which laps at the coast, it also brings in wave after wave of clouds and suchlike which mean that Ireland gets plenty of precipitation. On the west coast (which is where I was) it is especially wet, so my first piece of advice if you're thinking of taking a trip there (or if you actually live there!) is get a kagool. Other items of clothing I would recommend would be full body thermals, wellies, scarves and hats, two pairs of boots (one for spare and to dry as you wear the others), take some warm trousers and perhaps a woolly jumper or two, oh and gloves are good as well. If you are well prepared in the clothing department the weather becomes less of an ordeal and more a celebration of the natural variations of nature! I'm sure it's different out there in the summer months but if you're Ireland bound in the winter time all I can say is be prepared! And, more or less, I was.
Once you're prepared Ireland is amazing.

To find out more click here!

---
Powered by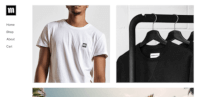 Create your own unique website with customizable templates.