THE BLACK LODGE

One day we went out of town on a bit of an adventure. There was an abandoned hunting lodge a few miles out on the road toward Bundoran. I'd heard a bit about it from other people and, not wanting to be left out, went for a look.
It was set in a stunning location, on a raised bit of land overlooking an amazing lake, but I thought the building itself looked a bit spooky, so I called it 'The Black Lodge'.
As you can see from the picture, the place is a bit run down, and don't let the picture give you the wrong impression, it's pretty big in real life.
Inside the place was still full of household objects and it looked like someone had left in a hurry, it almost looked as if someone might be living there. This made me even more on edge, and, to be honest, just writing about the place now is giving me the creeps. If you want my advice this is one place you should avoid.

Nearby here we cut some reeds and made St.Brigit's crosses out of them which we did later on in the evening. This is a Irish tradition which goes back many many years, back into the mists of time. They are a bit fiddly to make but once you've made it you can ward off evil spirits for a whole year. Well worth the effort.

---
After we cut the reeds we went further down the road to the sea! We went to a resort called Bundoran (meaning 'mouth of the little water river'), driving in Ireland really is pretty easy going compared to the roads i'm used to in th UK, the reason for this is that there really isn't a lot of traffic about, so quite often you have the whole road to yourself. So there was quite an easy drive out and then a walk on the beach. The hills on the road down to the sea were quite spectacular, and one looked like a wave reaching out into the ocean, this one was called Ben Wiskin I think.
Anyway we went down to the sea and had a walk. There was a river estuary and we saw where it joined the sea. There was a landscape near the estuary which only ocassionally would have water flowing over it, it was weird kind of area and for some reason reminded me of a biblical valley. Here's the photo:


can you see the tiny armies of egyptians and israelites? i can (if i look really closely and squint my eyes)
Powered by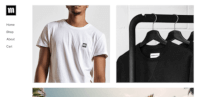 Create your own unique website with customizable templates.