an unexpected development...




It was one the last days of my stay. I had already decided which day I was going to leave. I decided to go and walk up one of the local hills I hadn't yet been up.
The skies were gloomy with no prospect of sun although there was no rain. I set out of town. There was a short section where I had to walk along the side of a main road, but it was fine, there was little traffic.
I turned off the road onto a country lane which was narrow and twisted, like a branch of hawthorn. Up and down, but mainly up. The only traffic I saw was a solitary tractor moving a large bale of straw up the hill.
I passed a house where the owner had constructed a large cross in his garden. At night, down in the town, you could see this cross all lit up. The first time I saw it I thought 'that looks like a Christian Cross, but it can't be', well it was, and I got to see it close up. By this time I was well up the side of the hill.
At the place where the road turned to head back down to meet the main road further on, there was a stile which I hopped over. It was good to be off the road and onto a proper footpath, and one which was a bit softer underfoot. Now, I could gaze back and see where I had come from, and look down into the town, but beyond that there was an amazing vista of mountains. From this vantage I could see a real drama of mountains, and could even see the big one that stands over Sligo, which must be about 30 miles away, right on the coast. I could also follow the opening of another glen. The one which reaches north west and the somewhat diminutive Leitrim coast (it's only about 5 miles long I afraid). Well, it was a great view, but I pressed on, for to be honest I wasn't here for the view. I was just here to stretch my legs and try and clear my head.
I had a map with me and could see that the path I was on would take me down into woodland on the far side of the hill and back up again. I decided to cut out this section and just walk straight across the hill top as best I could.
I strode out. At the place where I thought the path was taking me out of my way I got out my map to have a look. The wind was quite strong now at this exposed height, but it was, thankfully, dry. But to get a good look at the map I crouched down in a little dell, where I could open the map fully, with less risk of it getting ripped or it being blown out of my hands.
As I sheltered myself I noticed a little hole in the side of the dell, it was about two foot high. Immediately I dismissed it as a burrow or maybe a badger sett, but my curiousity wasn't to be quelled by such a conclusion, there was something decidedly odd about the hole which I couldn't simply pass by. It was, after all, rather large for a burrow, and, further, it wasn't round enough. It was almost rectangular, as if created by a being with an angular disposition. 'Hmm,' I thought, and peered in, and the first thing I couldn't quite believe was that the hole wasn't entirely dark.

"What you looking at?" a voice said from behind me, "get out o' there you nosey beggar."
My heart leapt at having been discovered and I turned to find myself being shouted at by a tiny man who was bathed in a warm golden light, as if a small hole had opened in the clouds and the summer sun had made it its business to shine directly upon him. Not content with this show of light, nature had seen fit to shine a whole spectrum of colours back up off the ground and onto his person which I saw was immaculately dressed a check shirt, yellow waistcoat, knee length shorts, knee high socks and tiny brown leather shoes. He had a short white beard, eyes so sparkling that one could hardly look at them and a head of well combed red hair. I ought to add that when one describes a human as having red hair one doesn't actually mean red hair in the way in which one would ordinarily use the term 'red', but in this case the hair was indeed red, or if not, a hair breadth's from it.
It was clear to me that this was a leprechaun and, obviously, I was keen to engage him in conversation, but I would have to act ever so carefully to make this so. I have heard that leprechauns can move quicker than the human eye can see, and if I were to offend the little master in any way he would soon be off on his way.
I shuffled my body back slightly and went down on one knee, I cast my eyes to the ground and addressed him thus, "I am sorry Sir, I had no idea, I was merely finding a spot of shelter in order to consult my map, if I had known that this was your home I would have acted in a different manner."
"My home? do you really think I'd live in a place like this? what sort do you take me for?"
"But Sir, I saw the light on, I thought it must be a domicile of some sort."
"This, Sir, is my workshop and I would kindly ask you to desist from making any future accusations or aspersions as regards to its nature." He didn't, however, say this kindly.
At this point my mind had started racing, I couldn't believe my luck to have met a leprechaun, sightings of this little race are so rare in modern day Ireland that many believe them extinct. He took advantage of my state of mind and started asking questions
"And what brings you this way? we don't get many round here"
"Well, I was just making a shortcut across..." and before I could finish already a new question was being flung at me,
"And you think you can just walk wherever you please do you?"
"Well, I really didn't think anyone..."
"Some of us have to work here you know? You big folks coming here and dropping your litter, I've had enough of it."
"Well, personally I haven't dropped any litter."
"And where you from? you don't sound like you're from round here."
"I'm from England."
"Aye, England, I once went to London."
"Did you really?"
"Aye, I went on a bus, one of those open topped ones. It was bloody freezing."
"Yes it can be cold," I agreed
"Well, we can't stand here all day can we? I'd invite you in for tea but you're about five feet too tall." The leprechaun thought this funny and had a good chuckle at his own joke, and before I knew it he'd sped off down into his hole, his blaze of personal sunlight following him down there. Then the cold returned on the blustery wind. While the leprechaun had been here the inclemencies of the weather had been staved off, and I'd been bathed in a transcendent sort of mildness.
"Master Leprechaun Sir," I called down the hole, I wasn't sure what further conversation I wished to enter in to, but it was of no use any case, the little master was long gone. And if he wasn't long gone he certainly didn't want to speak to me, 'well, why would he?' I thought.



more true and faithful reflections here
---
Powered by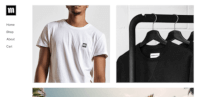 Create your own unique website with customizable templates.