Manorhamilton a.k.a

Cluainín

(pictured above)
I was lucky enough to be invited to a guesthouse and artists' residence in a small town in the county of Leitrim. I was to do bits of work in exchange for my keep and I hope I did enough. I was engaged in various bits of DIY and cleaning and driving and cooking and gardening while I was there.
Manorhamilton is a fairly small town, but it has pretty good facilities including a school, lesiure centre and a library. There is a supermarket and there are two petrol stations. There are many butchers and many more pubs.
Manorhamilton is famously located at the confluence of five glens, although some of the locals would argue that there are in fact seven glens. I suppose it just comes down to what you accept as a glen or not. The town has excellent facilities for artists, featuring the well established Leitrim Sculpture Centre. I've seen a few exhibitons here and they've been pretty good. They sculpt stuff in all kinds of materials from wood to stone to metal and have all the equipment you need, and they don't draw the line at sculpture they do print making as well.
In fact one day they let me have a go at doing some printmaking, it was a most enjoyable experience, I could upload an image of what I printed, if i had the files handy (which i don't).

As I said, the town is at the centre of five (or seven!) glens, this means that the town is surrounded by hills and mountains. The largest of these is Benbo Mountain, which lies just south west of town. Apparently the name means "horns of the cow" and I can just about understand why it might be called this because the mountain is made of two kind of swelling ups with a little ravine in the middle, although to go as far as to liken them to horns might be taking things a little bit too far. I'm not ruling out that when it got its name perhaps there were two horn things there! It rises to a height of 415m - not that high you might say (although it is where I come from) - but it does rise up from not far above sea level, so most of those 415 metres make their impact.

---
Benbo is an outpost of the Dartry Mountains, but I won't pretend to be an expert because I don't really know that much about it all. If you would like to know more here is a link to a website which can tell you more, the page is also part of a larger website about lots of mountains in beautiful Ireland. THIS IS THE LINK! Although I can't claim to be an expert on Benbo Mountain, I can claim to have been up it, because I have!

MY room in the guesthouse might have been a bit chilly, but its saving grace was the splendid view it offered of the mighty Benbo. The folds of the velvety looking mount were framed by my window. Since the first day I got there I was intent on climbing the two-horned beast, but I'd already been there a while and it hadn't happened. I decided to go it alone. I planned my journey in my head the night before and one Saturday I got up up early and was off on a walk. I might as well mention it now, but I found Sauturdays to be a very quiet day in Manorhamilton, a bit like a Sunday but slightly more hopeful.

---
I left the town and headed out on the main road to Sligo, but soon could step off the thoroughfare and on to a more countrified kind of lane. I kept up a decent pace and was soon at the much fabled 'wooden pallet gate'. In the UK, or, really I should just say England here, a mountain like this would have all kinds a footpaths going up it, and, no doubt, many hillwalkers out for their weekend fix. Over in Leitrim to get up a mountain like Benbo you have to consult a website (like the one above) where you get hints and advice on the best way up. There are no well trodden paths. I had consulted the website and a few folks had said to look out for this 'wooden pallet gate' on the road side and hop over and head on up. This I did. I cut across a meadow and then went through some trees. After this the path got very steep very quickly and I had to climb a hillside which was quite thick with spiky gorse. It was quite a challenge. I was soon out of breath but before too long I found I had got through the worst of the inhospitable vegetation. Summit here I come!
It took longer than I thought though. I made the classic mistake of underestimating how far I had to go. I had to get up a preliminary summit which obscured the view of the main summit. I was sure that at the top of the preliminary one I would be nearly there, but to my disappointment when i got to the top of this first rise I saw I had much much further to go, I wasn't even half way up. I wasn't going to be put off though and I just pressed on. Up and up I went and I was thankul it wasn't raining too much, and before too long, and after plotting out my best route, I made it to the top. There was a cairn up there and a little lake, and a few pockets of snow left in the shady dells.
The views were hindered by the cloudy skies to the north, but southward a few bright shafts of light were making their way through the clouds and lighting up the lakes and lands that way on. It was pretty good up there and well worth the effort. I added a couple of stones to the cairn and before too long headed back down.
Going down was easier, and not just because of the way gravity works, but because I was able to plot out a more logical path rather than the more circuitous one by which I had ascended.

To find out more about my trip to Ireland press here





---
Powered by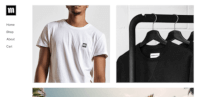 Create your own unique website with customizable templates.