So the RIP team were here for a couple of nights and on the first night they were here until three in the morning. I decided to stay up as well in case they needed anything - a good job really as at about half one they wanted to go down into cellars to check something out so i got them the keys. But that was all i was needed for, i soon realised that looking for ghosts is mostly just sitting around and keeping an open mind.
I have to say that they were very dedicated to the cause, especially the lad who had to keep his eye on all the camera feeds for hours at a time.



Looking at all these doors and corridors on the camera feeds is quite a scary thing in itself.

They also had this nifty device:



It flew about and had a camera on it, i think.

Anyhow, on the second night i stayed up again. At about half past midnight they came and asked me if i had any white candles, and candles being one thing we have in plentiful supply i dutifully went and had a rumage about and found about a dozen or so. I took them down and found some of the crew in one of the reception rooms. They looked to be performing some kind of ritual on the table, but i didn't stick around to ask them any questions, i thought i should just let them get on with it.
By half two i was so tired that i left them all to it and i have no idea what time they left. The next day the producer hinted that they might have found something, and i certainly hope they did after they went to all that effort, but we'll have to wait til next year to find out.
So, on the third day they had to pack up and move on, it turns out that they weren't even going home, but straight onto the next spooky castle, somewhere in Bordeaux.
I have to hand it to the RIP crew, not only are the totally dedicated to ghostbusting, they're also a pretty cool bunch, and good luck to'em.
Powered by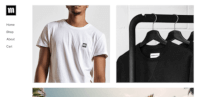 Create your own unique website with customizable templates.