WHAT IS THE UNIVERSE TRYING TO TELL ME?


SO here I am in Brighton and my projected plan had failed to materialise, but, like I say, here I am in Brighton.
I've lived down here before in the '99 era I think and i think it's fair to say in a universe of unique places, Brighton has a little bit more 'uniquity' than most places. There is an energy and atmosphere to the place, it is by the sea and I hope I wouldn't be being too offensive to Brightonians old and new by declaring the place to be not short of hedonistic appetite....(phew that was quite a sentence). So there's worse places to find oneself. The town is rather busy though, there is such a demand for housing that the folks spill out onto the streets. I have never seen anywhere with more homeless people. In the early morning the shop doorways are full of rough sleepers.
Anyway, if you want to know more about Brighton then I'm sure there's lots of ways you can find out
.
But what, I hear you ask, has been happening to me down here? Well I've had to reassess, once more, what I'm doing and the answer is as ambiguous and as far away as ever. What am I to do with this space?
I keep up my meditation, without that I think I'd be totally lost. At least half an hour a day of sitting, breathing and trying to cultivate an awareness of moment, the universe is constantly revealing its secrets to all of us, it just usually does it extremely quietly, quieter even than one's most subtle thoughts. It sounds great doesn't it, except that even with this in place I've still had to deal with ups and downs of mood and emotion. I've been through most of them since being here.
---
What had been good has been the chance to catch up with a few old friends, and meet some new folks as well. I have to say the flat where I'm staying is lovely and my flatmates are really cool and easy going, so I have an awful lot to be grateful for.
Last Saturday it was down to the pub to see some folks I'd not seen for ages. They were all drinking Guinness but for me it was Dog's Noses all the way. A Dog's Nose is a pint of bitter with a shot of gin in it. I was trying it out for the first time as I'd read about it in a book last week (
Lost Empires by J.B. Priestley
). Anyway we all got a bit drunk, and a good time was had by all, and after the pub it was back to someone's flat for more boozing. It was a great night until I got home and found that the red beeper key (seen here on the right) had decided to stop working. I tried and tried and made a few phone calls to try and get in all to no avail. I had no option but to find an empty shop doorway and lie down, and I think I must have slept for and hour or so. I remember thinking that if I'd just had a pillow I would have been decently comfortable. It was half six when I managed to get some help and my good flatmate was able to let me in. To be honest though I was a bit annoyed to say the least. And I remembered my initial bravado when I claimed I could handle whatever life could throw at me. Well, I can't.
---
Powered by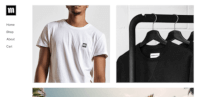 Create your own unique website with customizable templates.