DAY TWO: AFTERNOON
hello!!
if you're still reading and got this far you're probably expecting more news of my amazing walk, but unfortunately life has got in the way! I've had to give up on this particular thread - with many issues still unresolved. I'm sorry, but maybe there's some other pages you could look at, if not there's plenty of other 'websites' out there
(but none quite as good as this one - obvs.).


(weds 15th April 2015)
I'm REALLY sorry this thread ends so suddenly, I hope you can forgive me.
Powered by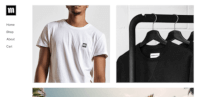 Create your own unique website with customizable templates.