"If you keep the breathat the root of your tongue,
you will be able to drink ambrosia
and will know true happiness.
By drawing it through the ida
and holding it between the eyebrows,
you will drink nectar and keep
your body in good health forever.
By using the two nadis
and guiding the air down to the navel,
you will be preserved from all sickness.
And if for a whole month,
you drink nectar drop by drop,
inhaling the air three times a day
and retaining it according to the rules
in a chosen part of your body,
any sickness deriving from wind or bile
will never be able to bother you.
Diseases of the eyes
are cured by breath held in the forehead
just as diseases of the ears are cured
by breath held in the ears,
and headaches by breath
held at the base of the head"

Yoga Darshana Upanishad, translated by J. Varenne, "Yoga in the Hindu Tradition", Univ. of Chicago Press, 1976.


Powered by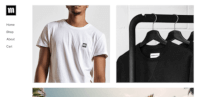 Create your own unique website with customizable templates.