SO after a brief flirtation with the motorised highway, I found my path in the midst of some green fields, you can see the sight which greeted me in the picture above. The path was generally uphill, and all the while I was wondering about those rocks above me.
I wandered on and I passed an old Auvergnian farmer, I hardly took it in at the time but he was wearing an old fashioned blue smock with a red neckercheif and he was driving a tractor which, by a conservative estimate, was definitiely at least ten years older than myself. I thought it best not to say anything but i gave him my most resolute nod of the head in the way I have perfected over the years in these situations, and afterwards could only wonder if he had been sent out by the local tourist board.
My most pressing goal was the rocks which all the while had loomed above me, but in order to investigate I had to backtrack somewhat and undertake rather a steep path. These rocks were not named in the plural on the map but merely given the name "Roc du Pin", and concealed more caves.

hanging rock

I followed the steep path, on the way having to undertake a temporary barrier, presumably there to harry livestock, but before I reached the rocks the path veered round to the right and I got intriguing glimpses through the trees.
I kept on going and finally the path became very steep and I came face to face with this rocky complex.
I must say I was very out of breath at this point, and my tiredness somewhat tempered my original enthusiasm, and what's more, I could see the rocks had holes carved into them but there was no obvious way in.
If anybody has seen a film called 'picnic at hanging rock', they will know the feeling when I saw the sight of a very narrow crevasse in the rocks, almost wide enough for a human being to squeeze themselves through, the feeling was - after a brief spasm of fear - 'no way am I going in there!'.




---

In the rocks were carved several of these holes, I say 'carved' because that is the way they looked, they didn't strike me as natural in the sense of having non-human origin.

Looking back when I think about this place and the caves I had seen before it makes me think of the distant history of humanity. We have this notion of 'cavemen', but it is ten thousand times easier to build your house out of mud or wood than to try and carve it out of rock, ok these places might be some kind of natural phenomena, but, in all seriousness, who would chose to live in a house like this?

Many more questions than answers.

These rocky chambers seem only reachable by ladders, so maybe in the olden days that is what they used, and I have no doubt that our ancient brethren the druids would seek out places like this for meditation, reflection and a bit of peace and quiet.

In all honesty my investigation of these rocks is not what one would call scientific - I was too out of breath - and the paths around them were only for those particularly sure of foot. After having a little snack I pressed on wondering what more the day had to offer.

There is no obligation to find out what happened next, but if you would like to know

activate this link now!
Powered by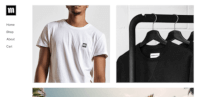 Create your own unique website with customizable templates.