the photo above shows my old friend Benbo....as viewed from the guesthouse.



Well, I either keep writing about my trip to Ireland, or I get all this uploaded so that the world can learn about the amazing place which is Ireland (and which Ireland is). Somewhere I have to stop writing and that time is soon.

BUT I have some final reflections. The first of these reflections is that I haven't done justice to the place in the course of these infantile and semi-coherent ramblings. For these shortcomings I apologise.
Further, I was very sad to leave Ireland behind and I hope that it is still there doing its thing/things. It's a beautiful beautiful place and I'd like to say a massive thank you to all the people I met for making me feel so welcome over there, and I hope, before my mortal coil is unwound, that I shall be back over there.
Also, and it was not just the leprechaun which allowed me to see this, there is a magic underfoot in Leitrim, I miss having that connection, but I remember it.
Thank you Ireland, may God and the heavenly hosts bless you, and goodbye....for now.

Powered by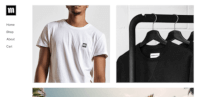 Create your own unique website with customizable templates.